Use a bakery POS designed for bakers
Sieve through your business data and bake a better next batch with Epos Now's advanced stock-control system, speedy checkout software, and real-time reports.
WAS $999, NOW FROM $139*
Cut wastage by 60% in your kitchen with the Epos Now Kitchen Display System.
From dough to Danish, the Epos Now Pro+ and card terminal saves staff 4,104 steps every day.
Export sales data with the Quickbooks app, saving over 8 hours of work per month.
The bakery POS that boosts efficiency, speed, and service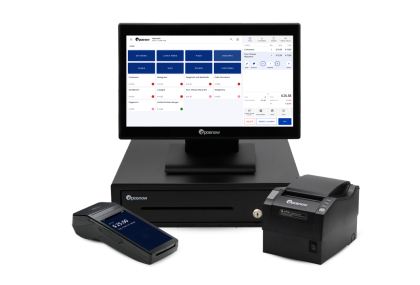 A bakery point of sale system built to serve
Use the latest in point of sale technology to increase efficiency, sell more baked goods, and grow your business.
Track products and ingredients, including liquids, in real-time
Allow customers to pay with cash, credit card, or even contactless options
Track sales, staff performance, and more with powerful analytical tools
Create a branded bakery loyalty program to encourage repeat buying
Run your POS software on most Windows, Apple, and Android devices
Login to your bakery at any time via remote cloud access
Get the bakery POS system, cash drawer, and printer in one bundle.
WAS $999, NOW FROM $139*
Easy to use and employees can be trained in 15 minutes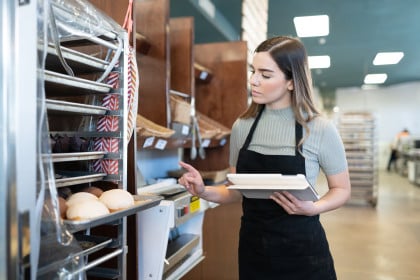 Tap into powerful menu management
Bakeries offer a variety of bread, desserts, drinks, and more. Build your unique menu with Epos Now to create a more intuitive ordering and payment process.
Assign ingredients to menu items, automatically deducting stock with each order
Add product notes to help customers with allergens and dietary restrictions
Create combination offers through multiple-choice ordering options
Make menu changes instantly to prevent confusion and errors
Put your customers in the spotlight
Whether you serve takeaway only or have a dine-in seating area, your bakery needs continued business to stay afloat. Connect with your customers across several channels to encourage brand loyalty.
Create in-depth customer profiles to track buying habits
Build a unique loyalty program to reward repeat ordering
Connect with marketing platforms and keep customers in the know
Encourage online reviews to identify service gaps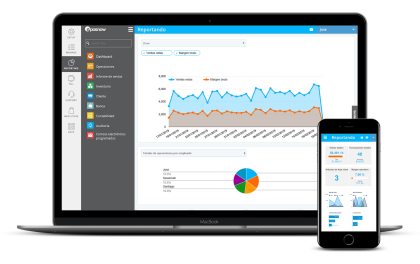 Make smart decisions with detailed analytics
Businesses cannot operate blindly. With Epos Now, you can create thorough reports to get a comprehensive look at your bakery.
Create and track goals with custom dashboards
Identify your best and worst-performing products to guide menu changes
See your expected vs actual inventory to spot loss, theft, and waste
Evaluate employee performance when considering promotions and pay increases
Leverage the power of our extensive app store
Manage all core aspects of your business from one terminal. Connect your bakery point of sale to dozens of third-party programs to maximise your business's potential.
Integrate with accounting software like QuickBooks and Xero
Send automated email marketing campaigns with Mailchimp
Build a website and sell branded merchandise through Shopify
Take orders from anywhere with Epos Now Order & Pay
Customers have never demanded more in terms of safety and convenience. With Epos Now Order & Pay, you can take online food and drink orders through a unique app-free platform.
Create a digital menu that syncs with your inventory
All orders are sent directly to your bakery POS
Customers can track order status and schedule a pickup time
End your reliance on third-party online ordering platforms
Enjoy complete payment flexibility
Keep checkout payments quick and painless with Epos Now Payments.
All card networks charge different transaction fees. As well as integrating with every major payment provider, we make it easier than ever to accept all card types with our blended processing rate. No matter what type of card you take, you will always pay the same rate on each transaction.
With our surcharge feature, you can pass on the cost of card charges, saving you money! Designed to keep payments easy, speedy and safe​.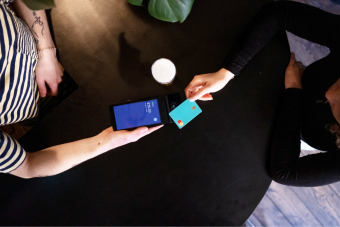 Frequently asked questions
If you'd like to know anything else about how Epos Now we haven't already covered, take a look at our frequently asked questions.
Why should you use a POS system in a bakery?

The best POS system for you really depends on the needs of your business. Our POS for bakeries has:

Robust inventory management allows you to easily add and update products

Easy-to-use sales software

Multi-channel sales help you expand your customer base

Tools to help you manage your staff to help with training, data security, and to simplify the system

An AppStore to help you adapt your POS to stay safe from future changes and help your business grow

Much, much more!

Is cloud based POS software secure?

Our Epos Now cloud-based retail POS software stores all of your, and your customers', data securely in the cloud.

With off-site data-storage, your business is safe in the event of your hardware being damaged. With 2-factor authentication and staff access restrictions, your login information is also given all the latest security, while making it easy for you to run your business on-site and off.

What are the best integrations for bakeries?

Your bakery could benefit from the following kinds of apps:

Loyalty integrations like Loyalzoo can offer your customers rewards for their spending, boosting brand loyalty!
Accounting integrations like Xero can make managing your business's finances much quicker and easier, saving you time and energy during your long working day, letting you focus on the business!
Marketing integrations like Mailchimp make communicating with your customers quicker than ever, so they can know the latest, sweet-smelling sensations on your shelves.
Delivery and ordering apps such as me&u and Epos Now Delivery offer you and your customers the chance to buy and sell in ways that suit you!

Check out our AppStore for more options.

Does Epos Now let you set up surcharging?

Yes! Our surcharge feature is your ticket to saving big by offsetting card charges.

It's easy to set up in your Epos Now Back Office and sync across your point of sale system and card machines - all you need is to be signed up to Epos Now Payments.

Then, with each sale, a receipt will print with the surcharge value shown, and you'll even spot the surcharge value in your Back Office reports.

Learn more about surcharging in our handy blog.