Epos Now hospitality POS: find the tools you need
Hospitality can feel like juggling dishes without enough hands. Pile your plates together, save time, and satisfy your customers with Epos Now's all-in-one hospitality POS.
Save up to 86%!
WAS $999, NOW FROM $139*
A System for Every Industry
Whether you run a bar, restaurant, cafe, or takeaway, get it working faster and smarter with a complete POS system.
Synchronise your front & back of house to increase sales and table turnover
Access your data 24/7 from any device, to make smarter business decisions
Drive repeat business and loyalty via CRM & promotions
Accept payments quickly and securely
Touch Screen POS terminal, cash drawer, and printer included - everything you need to manage your restaurant​.
WAS $999, NOW FROM $139*
Save up to 10 hours every month on business management and staff admin.
Save your tired staff an average 4,104 steps per day with the Epos Now Pro+ and card terminal.
Save more than $20 per month in till roll and ink with our high-res receipt printer.
The Most Valuable Epos Now Features by Hospitality Type
Epos Now's hospitality POS systems can benefit businesses in almost any industry.
Get your front & back of house​ working in tandem
Increase table turnover and effortlessly connect your kitchen with real-time management.
Track time-at-table & manage floor plans in real-time
Speed up service with tableside ordering and payment
Sync with major restaurant management apps to boost revenue and productivity
Make sure customers get what they ordered. On-time, every time
Hospitality Starter Kit
Get started scaling your business with a fully customizable Hospitality POS.
Epos Now Pro-C15W terminal, including water-resistant touch screen and solid-state drive

Epos Now Hospitality Software

80mm Thermal Epos Now GX Receipt Printer

High quality secure all-metal cash-drawer

Installation, configuration and training
Offer greater choice with online ordering, delivery & pay-at-table
Connect with major food delivery apps, introduce online ordering & pay-at-table services, to offer your customers more.
Offer takeout and delivery options to create & meet

demand

​

Future-proof your business with a multi-channel solution

​

Consolidate all orders through your POS & send them

straight to your kitchen
Save time and reduce wastage with smarter stock control
You should be spending minutes, not hours, on your stock takes. That's why we've built a stock management system that gives you complete visibility over your inventory – at the touch of a button.​
Track inventory real-time, right down to ingredient level

​

Automate purchase orders and stock levels so you never run out of what you need

Minimise cash-flow tied up in stock

​

Establish drink recipes & ingredients to reduce over-pouring

Manage stock between multiple locations

​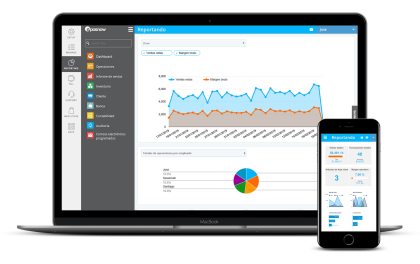 Maximise your profits with intelligent sales insights
Use powerful sales reporting to cut operational costs and highlight areas for growth.​
Identify your best-sellers and non-sellers to make more informed pricing decisions

Validate stock against expected inventory levels

​

Track sales, margin, and trends in real-time – and from any

device

​

Export to MYOB, Xero, and more, so you

can keep track of your margin and take the headache out of

accounting and taxes

​
Offer your customers a range of payment options
Accept payments quickly and securely.
Offer contactless payments at the point of sale to keep things hygienic for your team and customers.​
Start saving more with our surcharge feature, sparing your business from the cost of card charges.






Resources
Discover amazing resources to help you run your business better.
Eliminate confusion with real-time kitchen management​
Take the complexity out of managing orders with a kitchen display system that streamlines service and enhances communication.​
Synchronise your front & back of house to improve speed and accuracy

Accurately track order times

Real-time sync for order changes or last-minute amends

Reduce errors and wastage - boosting profits and improving service

Integrate online ordering for one complete view
The support you need, whenever you need it​
With Epos Now, you'll never feel like you're going it alone. ​
We provide round-the-clock support plans, as well as personalized, one-on-one onboarding and unlimited training and coaching.
Epos Now has transformed businesses just like yours
Frequently Asked Questions
If you'd like to know anything else about how Epos Now can help your business, request a callback or read our frequently asked questions.
How does a POS system work in a restaurant?

Restaurant POS systems allow you to synchronise your front and back of house by taking orders and processing sales through one centralised system. With a restaurant POS, you can manage your table plans, stock, bookings and orders through one device that provides real-time insights.

What's the best POS system for a restaurant?

The POS System you choose really depends on the needs of your business. If you run a takeaway restaurant, you don't want to pay for features that only benefit full-service establishments. In general terms, you will want a restaurant POS that tracks inventory, manages tables and tracks staff hours and pay.

How to use POS systems for restaurants?

You can use a restaurant POS system at a counter, tableside and in the kitchen. At the counter, you can take orders, process payments, and manage tables. With a handheld device, servers can send orders to the kitchen and split tabs. In the kitchen, orders will appear on the Kitchen Display System, which groups them by priority and sends tickets to the relevant station.

Why use a restaurant POS system?

Normal point of sale systems can process orders and payments, but they cannot always keep up with a busy restaurant. The ideal restaurant POS system helps you take reservations, manage online orders and assign tables to guests.

What is a Kitchen Display System?

A Kitchen Display System will allow you to send food orders directly to your kitchen instead of either printing them with a kitchen printer or manually running tickets to your kitchen, saving time and money. Take a look at our Kitchen Display System page for more information on our integration.

Does Epos Now let you set up surcharging?

Yes! Our surcharge feature is your ticket to saving big by offsetting card charges.

It's easy to set up in your Epos Now Back Office and sync across your point of sale system and card machines - all you need is to be signed up to Epos Now Payments.

Then, with each sale, a receipt will print with the surcharge value shown, and you'll even spot the surcharge value in your Back Office reports.

Learn more about surcharging in our handy blog.
Connect with us
Sales and Customer Care: 07 3053 8473